Wednesday Sep 13, 2023
Road to Adipec: decarbonising oil and gas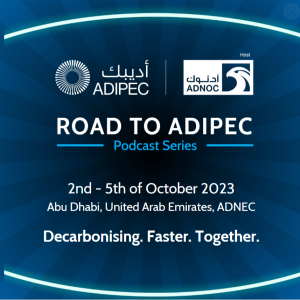 Tackling emissions will be crucial for oil and gas to play a part in the race to cut emissions.
Proscovia Nabbanja, CEO of Uganda National Oil Co. (UNOC), and Ewan McKenzie, climate director at Ipieca, talk in this first episode about the challenge of tackling emissions.
Countries such as Uganda see hydrocarbon revenues as crucial for development - and decarbonisation is a way for projects to compete for capital.
About Energy Voice
Energy Voice investigates and reports on what matters in global energy, helping sector leaders understand the geopolitical and economic factors underpinning current events, and giving them a view on what's coming over the horizon. Each year, 3.4m professionals use Energy Voice as a trusted source of breaking news and insight.
For more information on how you can speak to those professionals across multiple platforms to build your brand and generate actionable business leads, visit energyvoice.com/content-services.
For a 30 day free trial subscription to the Energy Voice website and app, visit energyvoice.com/subscribe.