Friday May 26, 2023
EVOL: A call for female representation in the board room, the future of Kenyan oil and a move away from the 'God Pod'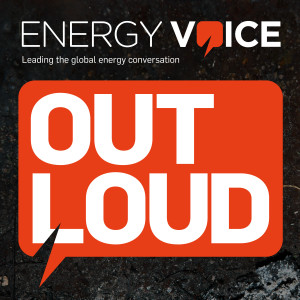 This week served to shine a light on the board rooms of UK Energy firms, offering some sobering figures on the lack of women holding top positions in the industry. Energy Voice dived into these figures and spoke to those who compiled them to highlight the issue and potentially offer a solution.
From UK board rooms to an oil field in Kenya, this week Africa Oil and the French supermajor, TotalEnergies, decided to up sticks from the Lokichar field which always seems to be just 'a month away' from kicking off. Looking for some serious investment to get the project running, the one remaining shareholder might look to a firm in China with deep pockets to finally get this field going. 
Our globe-hopping adventure rounds out in Dallas as we look to an office block that would make JR proud. ExxonMobil looks to ditch its lavish 'God Pod' in favour of a more modern working environment. However, we are still asking, what are African stairs
About Energy Voice
Energy Voice investigates and reports on what matters in global energy, helping sector leaders understand the geopolitical and economic factors underpinning current events, and giving them a view on what's coming over the horizon. Each year, 3.4m professionals use Energy Voice as a trusted source of breaking news and insight.
For more information on how you can speak to those professionals across multiple platforms to build your brand and generate actionable business leads, visit energyvoice.com/content-services.
For a 30 day free trial subscription to the Energy Voice website and app, visit energyvoice.com/subscribe.